[THEORY & ARTICLES]
THE SCIENCE OF ARCHITECTURE

Analysis or design problems in the mechanics of materials generally involves two major areas :
-Determination of the internal forces set up within the material by loads or displacements imposed on it ; this is a largely mathematical undertaking, termed stress analysis. These internal forces are often independent of the choice of material used in the structure, and it is often possible to carry out this analysis without much specific knowledge of the material itself. This is the mechanics in "mechanics of materials".
-Understanding the material's response to there internal forces. The material may stretch or distort, this deformation may be reversible or permanent, or the material may fracture in any of several ways. This part of the problem is most certainly materials-specific; it is the materials in "mechanics of materials".
David Roylance, Mechanics of Materials, 1996



R E S O U R S E S Highly Highly Recommanded !!

C O U R S E W A R E Highly Highly Recommanded !!
나의 가장 좋아하는 사이트에서 이미 상세히 설명을 드렸으므로 여기에서는 그냥 링크만시켜 놓았습니다.


STRUCTURE AND ARCHITECTURAL DESIGN Highly recommanded!!
[book summary] By Corkill, Puderbaugh, and Sawyers
책의 내용을 요약정리한 내용을 그림과 같이 제공한다. 비구조 건축인들에게 구조적 마인드를 키우기 위한 최상의 사이트가 되리라 믿습니다. 이해에 별 어려움이 없었다면, 당신의 구조적 소양이 검증되었으므로 건축설계인들을 위한 구조강의를 제공하는 아래 사이트에 곧장 가길 추천합니다. 엄한데 가지 마시고....
L E C T U R E O N S T R U C T U R E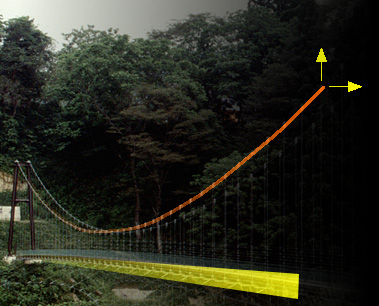 INTRODUCTION TO STRUCTURAL DESIGN
Highly recommanded!!
[lecture]
By Prof. Kirk Martini
University of Virginia
Department of Architecture
Spring 1998
그림과 설명이 제공되는 아주 가볼 만한 곳으로 우리나라의 학부에서 구조수업이 지향해야할 바에 대해 상당히 생각케 한다.

STRUCTURAL DESIGN FOR DYNAMIC LOAD Highly recommanded!!
[lecture] By Prof. Kirk Martini / University of Virginia / Department of Architecture

Wonderful Professor Highly recommanded!!
Prof. Kirk Martini, Assistant Professor of Architecture and Civil Engineering, Department of Architecture, University of Virginia
바로 위에 소개한 두 개의 사이트를 제공하고 있는 교수로서 그의 글들과 참여한 프로젝트를 거의 모두 제공하고 있다. 이렇게 모든 자료와 정보를 무보수로 보따리 풀 듯 내어놓으면 어떡하나하는 안쓰러움이 생길 정도로 대단한 교수님이다. 얻을 것이 무척 많이 있고 링크되어 있으니 들어가면 웃으며 나오리라 예상된다.

STRUCTURE 1 Highly recommanded!!
Architectonics에서 제공하는 강의로서 다분히 설명글이 많이 있어 좀더 자세한 사항을 필요로 할 경우 보면 된다. 왠만한 구조 책보다 떨어지지 않는다. 굳이 돈 주고 사서 볼 필요가 있겠는가??라는 생각이 들 정도이다.....

FORCES, STRUCTURE AND ARCHITECTURE Highly Recommanded !!
By Coco Moran
Forces, Structure and Architecture is a unit I taught to my fifth and sixth grade practicum students at Marks Meadow Elementary School in Amherst, Massachusetts. The unit began as a study of forces. Then gradually moved to structures. After this part of the unit, I continued with a study of architecture. A lot of the theories pertaining to how a building stands, along with materials had been in place for a while when we commenced the architecture part of the unit, so we were well prepared. With things like forces, materials, and basics of construction, we were able to discover what a landscape architect, historic renovator, engineer and constructor perform during the course of their work. The last three professionals were able to speak to the class first hand by coming into the classroom as our guest or by a field trip directly to the site, for example, of the new Polymer Research building at the University of Massachusetts campus at Amherst.

A R T I C L E


The Art of Renaissance Science : Galileo and Perspective
[article] Prof. Joseph W. Dauben
[article] Boston grade go to chicago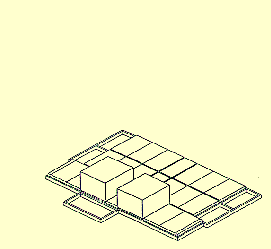 Component Architecture from Building Systems Technology
Designing and building with component for great economy
[lecture] By Professor Michael Hein

SC Solution : Bridge Engineering
SC Solutions has created this home page as a service to the worldwide bridge engineering
community. Please help us make this page more useful. Our aim is to link to all bridge
engineering related subject matter on the net.
J O U R N A L


Architronic

Architronic is a scholarly refereed journal, exploring the new ranges
of architectural communication available through digital media. It is a platform
for both presenting and reviewing research as a journal, and a forum for stimulating
dialogue on emerging ideas.
These are full-text journals that either are available through a library subscription or are freely available on the Internet. If you don't see the title you need, or the online version does not go back far enough, check UTCAT to see if the same journal is available from the library in a print format.

"....건축가와 구조기술자가 협력해서 창조적인 건축을 만들어내기 위해서는 건축가가 구조기술자가 되어야 하는 만큼, 구조기술자도 건축가가 되어야 한다....."
"......The engineer has to be an architect to the extect that the architect has to be an engineer so that in combination they produce the creative building......."
Fazlur R. Khan, Construction's Man of the Year, Engineering New Record, 10, Feb., 1972


Renaissance Art and Architecture

By John Yiannias, University of Virginia

History of Art 101 Lectures
By Dr. Renata Holod, Professor in History of Art
Art and Civilization Before 1450

PERIOD AND STYLE FOR DESIGNERS
Ancient World Egypt / Minos (Crete) / Mycenea
Foundations of Western Architecture Greece / Rome / Pompeii
Early Christian Period 250-1200 AD
Early Middle Ages / Romanesque / Byzantine / English Medieval
Gothic Early Gothic / High Gothic Style / English Gothic /
The Renaissance Italian Renaissance / European Renaissance / English Renaissance
The Baroque Italian Baroque / French Classical Baroque / English Baroque (Restoration)
18th Century Rococo / English Palladian Style / Neoclassical Period
19th Century
Directoire / Empire / Federalist / Neo Gothic / Early Victorian / Late Victorian / American Victorian
1890 to Present Art Nouveau / Modern Style